Assessment
Award winning method for assessing reading ability using AI & eye tracking
Our ground-breaking assessment, developed at the Karolinska Institute in Stockholm, is based on over 30 years of scientific research. By combining eye tracking and AI, a child's reading ability can be analysed in only 3-5 minutes. This solution provides teachers with real-time data for intervention and support that directly correlate to a pupil's reading capability. The key advantages of the paperless assessment are its speed, objectivity and accuracy, whilst also enabling personalised learning and optimisation of resources.
Offers insights into the key components of reading

Can identify children at potential risk of learning difficulties

Connects directly to bespoke interventions and reading practice at the right level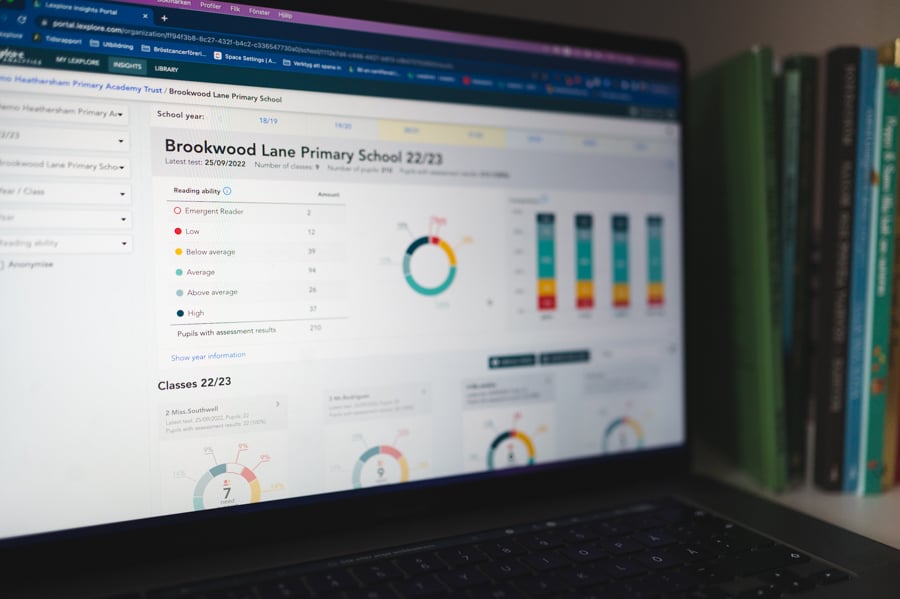 Insights from the assessment
Delivered instantly with visual graphs that are easy to understand
Powerful visualisation and voice capture of reading development

Insights on different levels - individual, class, school, and organisation

Follow progress over time
Recommendations for appropriate instructional strategies

Enables data-driven decision making
Explore how insights turn into actions
The assessment offers powerful insights, but it's when those insights turn into action with read that progress is made.
Explore the insights you'll gain from the assessment and reading activities.
Find out more about reading development as a part of the Lexplore service.
Discover how Lexplore boosts reading development.